The Walking Dead Season 3 Spoilers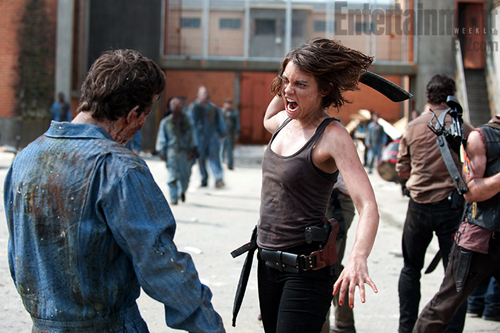 The Walking Dead Season 3 Prison Blues. source: EW


"Spoilers" are items about the future of the show.
Do not read if you don't want to know what will happen....
---
- 'The Walking Dead' Season 3: 5 Spoilers You Need to Know - Source: StarPulse



THE GOVERNOR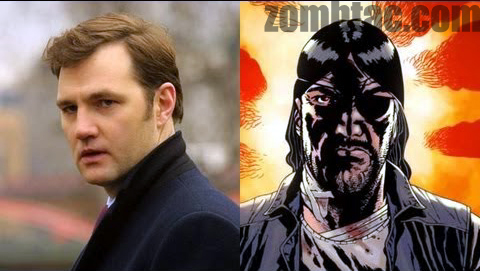 David Morrrissey plays the governor (original comic version pictured at right).


In Season 3, Rick and co. will find an abandoned prison, like in the comic books, and deal with the Governor and other (maybe not so nice) survivors of Woodbury. But if you've read the comics, don't expect to know every twist and turn before it happens.
"Our Woodbury will be very recognizable to the fans of the comics," writer Glenn Mazzara said. "However, we are going to tell this story our way and make it our own."
MERLE DIXON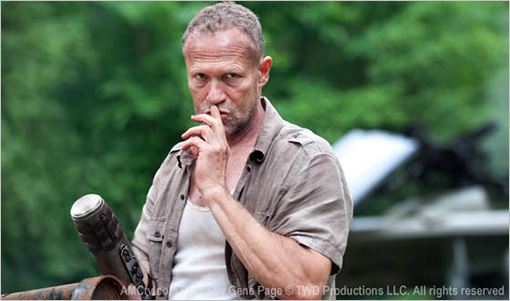 Along with Michonne and the Governor, Merle, a Season 1 character played by Michael Rooker, will return to the show. Merle, Daryl's (Norman Reedus) brother, was last seen handcuffed to a roof with a horde of zombies approaching (he was a hallucination of Daryl's in Season 2's "Chupacabra").
Mazzara:
"No matter who Merle is with, he's always his own man. Michael Rooker is doing a great job of keeping this character our X factor. Merle's missing hand is his reminder of what Rick and his crew did to him. That's not something he'll ever forget."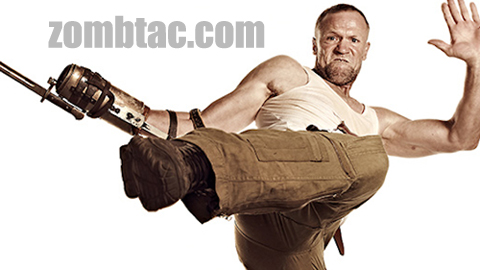 He's Back! The Walking Dead Season 3 Merle Dixon Promo Picture.

MICHONNE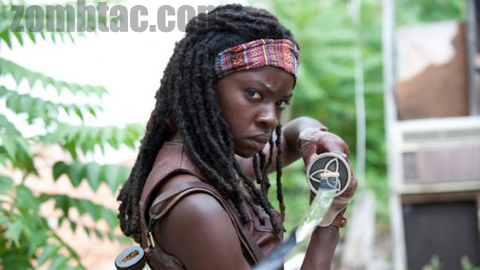 "The Walking Dead" Season 3 will also see the introduction of Michonne (Danai Gurira), a fan-favorite comic book character who is quite skilled with a sword. The character appeared in the Season 2 finale, very briefly, and will be instrumental in the development of Andrea (Laurie Holden).
"I wanted to put a spotlight on Andrea and to develop who is that character on her own terms," Mazzara said. "Not in Dale or Shane's shadow. I think Andrea is ready to be on her own and it will be interesting to see two strong female perspectives together."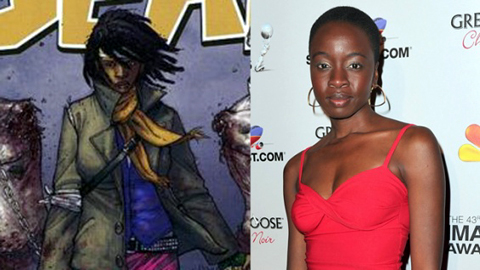 Comic Version (left) and Danai Gurira, the star of The Visitor and Ghost Town, who plays the role of Michonne.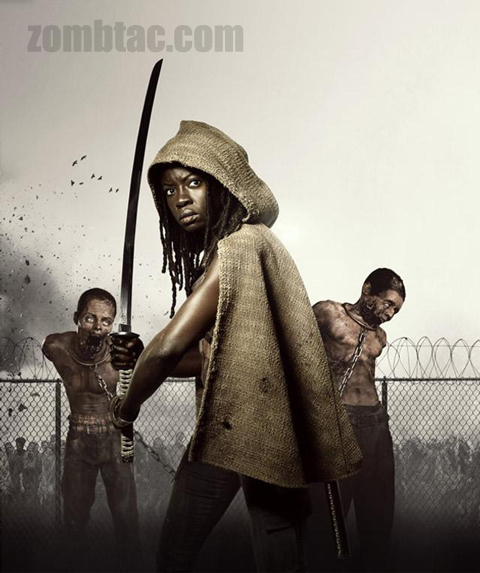 The Walking Dead Season 3 Michonne Promo Picture.

EPISODE TITLES
Season 3 of "The Walking Dead" has been picked up by AMC for a 16 episode order. Here are the episodes and the titles we know about and their air dates:
The Walking Dead Season 3 (2012-13) Episode Reviews: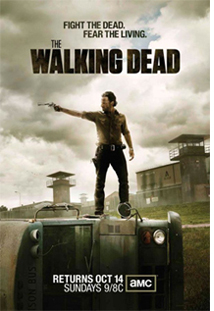 3.01 "Seed" - ? Zs -- Oct. 14, 2012 air date
3.02 - Sick - Oct. 21
3.03 - Walk With Me - Oct. 28
3.04 - The Killer Within - Nov. 4
3.05 - Say the Word - Nov. 11
3.06 - Hounded - Nov. 18
3.07 - When the Dead Come Knocking - Nov. 25
3.08
3.09
3.10
3.11
3.12
3.13
3.14
3.15
3.16
SPOILER PICTURES: THE WALKING DEAD SEASON 3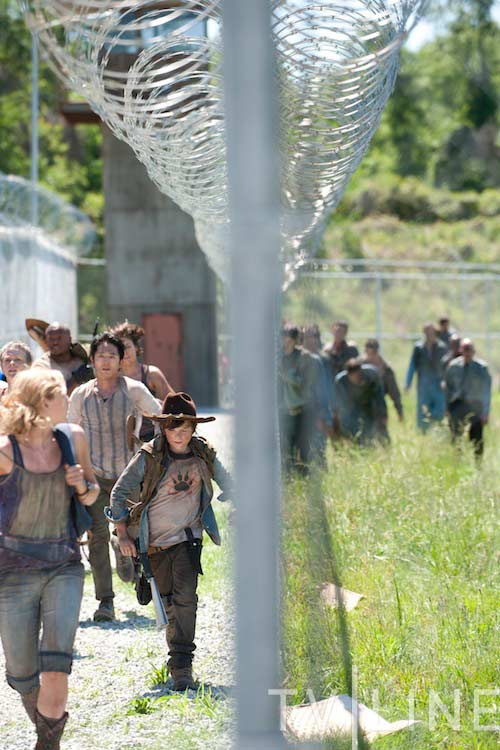 Source: TVline