Walking Dead Shotgun Video Game


Rapid target aquisition is a skill every growing boy should master, and electronic simulations have often been used by armed forces. Don't worry, son, one day you'll be a proud zombie hunter, too. Practice makes perfect.

Jakks Pacific's (Shotgun) Zombie Video Game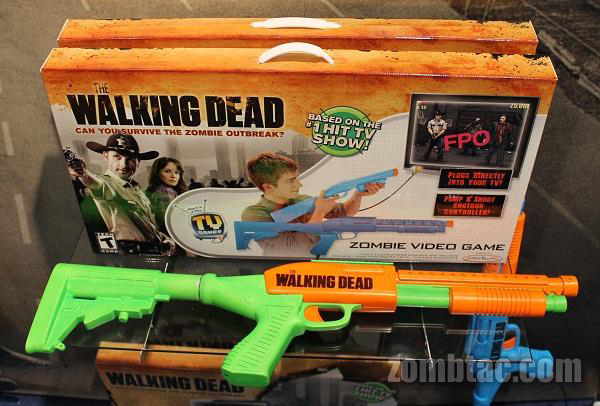 We at Zombtac love our gear, guns, and bourbon. But we also love video games. And now AMC's The Walking Dead incorporates an interactive shotgun into one. Good times!
The Walking Dead Deluxe TV Games will retail for $39.99 and can be expected to hit shelves sometime around the holidays. It comes with a "pump and shoot" shotgun controller.


The newest addition to JAKKS Pacific's award-winning Plug It In & Play TV Games™ lineup is The Walking Dead Deluxe TV Game based on AMC's critically acclaimed original series, The Walking Dead. Fans of the hugely popular cable show can now try to survive the zombie outbreak firsthand. Capturing the look and feel of the series, The Walking Dead Deluxe TV Game allows gamers to experience the action adventure from a pump and shoot shotgun controller through multiple levels of zombie madness. Gamers will enjoy several game modes for long-lasting apocalyptic drama. As with all of JAKKS' TV Games titles, the controller simply plugs into the A/V jacks of any standard TV and contains multiple games inside each controller with no additional consoles or software required. While not yet rated, The Walking Dead Deluxe TV Games will be submitted for an ESRB "T for Teen" video game rating.

(more pics below)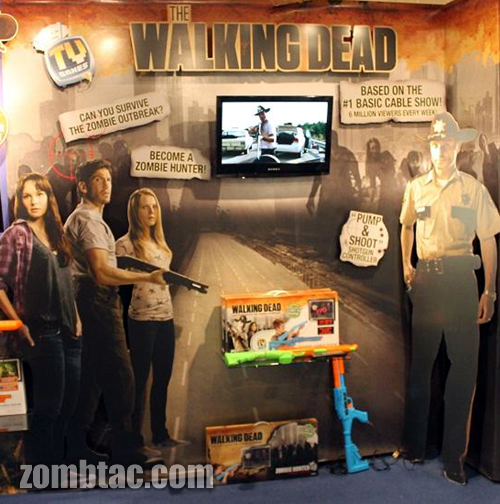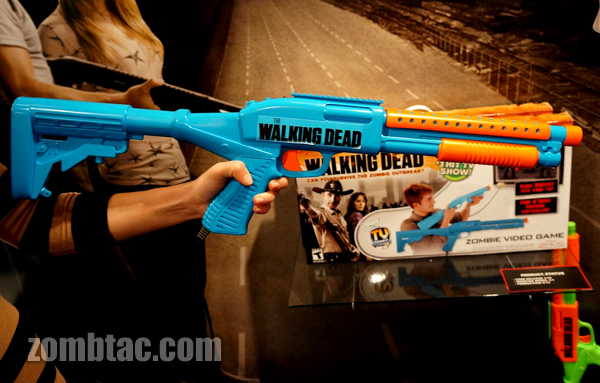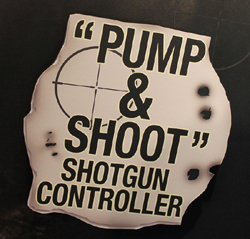 Disclaimer:
Any information contained herein is strictly for entertainment purposes. Zombtac.com does not endorse or recommend any actions by untrained individuals and assumes no liability from misuse of this information. Always consult Federal, state, and local laws, regarding firearms and target shooting.