DPMS Lo-Pro Upper Receiver


AR-15s have taunted the AK crowd with their claim to accuracy. A thick bull barrel will add to that and getting a slick Teflon-coated upper at a bargain price is a good way to start a budget build.

DPMS Panther Arms Lo-Pro AR-15 Upper Receiver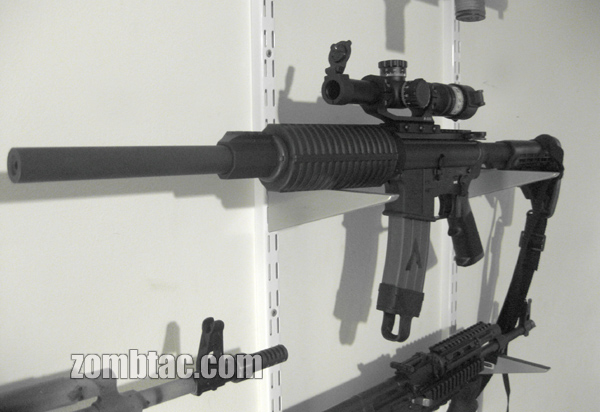 A bull barrel, 5.56mm upper at a budget price makes a great platform for a Zed picker.
2/17/2012: NOW ON SALE online at Midway USA: regular low price $399.99 / sale: $359.99 Save $40.00!






"4 Z's!" -Zombtac.com

You simply won't find a well-made AR-15 upper at this price. The DPMS Lo-Pro upper receiver is a great bargain for a bull barrel and nicely finished upper receiver, that has the fit, finish, and performance equal to that of many much higher prices uppers. It fits snugly (correctly tight, but no too tight) on our Bushmaster lower receiver, and many reviews indicate the same with others (even RRA which are notorious for an overkill of a tight fit--though it will be a very tight fit).

The receiver is slick-sided with no forward-assist (which some may argue is really unnecessary, unless it is a LE "work" gun), shell deflector, or dust cover. The stiff bull barrel is sweet, but not chrome-lined, but there are pros and cons for that (while a chrome-lining the barrel will extend it's life, many argue it affects accuracy), and at this price point it's not a big deal. This upper makes for an excellent varmint rifle, target AR, or zombie picker, it can shoot under 1/2 MOA with match-grade ammo and a decent optic.

Again, a great value and with even a further $40-off sale currently (Feb. 2012) at Midway USA (link), a real bargain if you can get it!
-range report coming soon-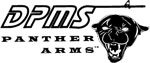 The DPMS Lo-Pro AR-15 Upper Receiver Assembly comes fully assembled and ready to install on any standard small pin, mil-spec lower receiver. The Lo-Pro Upper Receiver is constructed of 6066-T6 aircraft aluminum and is of the "Slickside" variety, with a sleek profile devoid of protrusions through the elimination of the conventional AR-15 forward assist, case deflector, and dust cover. The result is a clean, minimalist appearance that is both fully functional as well as lightweight.
The Lo-Pro Upper is equipped with a 16" Target-Crowned Bull Barrel, a true 5.56x45mm NATO chamber for use with either commercial or mil-spec ammunition, and employs the versatile 1 in 9" rifling twist rate capable of stabilizing a wide selection of different bullet weights. Additional features include heat resistant GlacierGuard polymer handguards, single rail gas block, charging handle and complete bolt & carrier assembly. Aluminum parts are hard coat anodized to mil-spec, steel parts are manganese phosphate treated (parkerized) matte black.

The Lo-Pro upper is completely slick-sided, meaning there is no forward assist, shell deflector, or dust cover. It has a right-side ejection port.




Upper Receiver: Flattop Lo-Pro, Extruded, 6066-T6 aircraft aluminum alloy, and Hard coat anodized per Mil Spec and Teflon coated black.


The Lo-Pro target-crowned bull barrel helps with accuracy but brings up the heft.
With the right stock attached a pleasing balance can be achieved.


DPMS Panther Arms Lo-Pro Classic AR-15 Rifle 5.56mm NATO/ .223

Disclaimer:
Any information contained herein is strictly for entertainment purposes. Zombtac.com does not endorse or recommend any actions by untrained individuals and assumes no liability from misuse of this information. Always consult Federal, state, and local laws, regarding firearms and target shooting.